2019 was, in terms of entertainment, OK for me. Surprisingly, it was dominated by TV shows (but there is an explanation for it), and even more surprisingly, it was less musical than previous years. I'm satisfied with the number of movies I saw, but not with the fact that I read less books than I used to.
In terms of MUSIC, the situation was dire. Somewhere in Spring I lost my appetite for listening to music. I know, because I usually make a yearly playlist with the songs that I listen frequently in that time, and the 2019 playlist is much shorter than usual. And most of the songs are added up until summer.
But to give you a glimpse into it, here are a few titles I've hit hit play a lot in 2019: Billie Eilish- "When the party's over", "idontwannabeyouanymore" and "bellyache"; Foals- "Exits"; James Blake ft Andre 3000- "Where's the catch?"; Lizzo- "Truth hurts"; Sam Smith- "How do you sleep?" and Normani- "Motivation".
When it comes to BOOKS, I'm weird. I either devour a book in a day (or a series in a week), or I go without reading for months. This was 2019 for me. I read a couple of great books at the beginning of the year ("Song of Achiles" by Madelline Miller, "The Binding: by Bridget Collins), then some erotica (with a motorcycle bike club theme) in the summer, then a great one in the fall ("Seven Husbands of Evelyn Hugo" by Taylor Jenkins Reid). I really want to go through by TBR and read more in 2020…at least for the sake of the books that have been waiting for me for years on my shelves.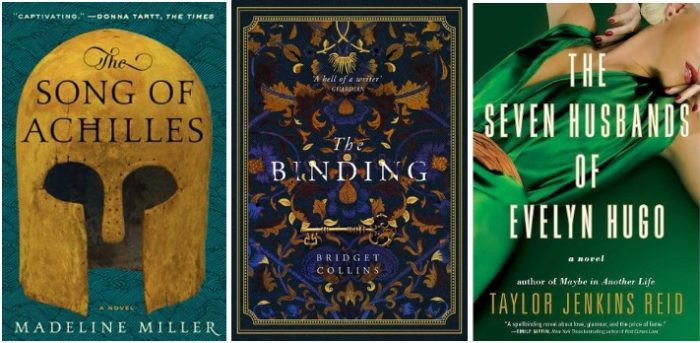 Now, TV was pretty big for me this year. And there is a quite simple explanation: I moved in with my boyfriend, and he's not the going out type. So we stayed in. Plus, he likes to watch TV while we eat, so most times we would put on a show, eat and talk.
This way, I watched, in 2019, the following: The Last Airbender, twelve seasons of Big Bang Theory, five seasons of Brooklyn 99, Cernobyl, The Boys (from Amazon) and we're now midway through Peaky Blinders (it's a re-watch for me). Besides this, I also saw all three seasons of Stranger Things, season 2 of Mindhunter, The Umbrella Academy, Narcos: Mexico and a couple of others. I'm not complaining, I enjoyed most of them.s

And lastly, MOVIES. I'm not the type to make a specific top 10 of films I enjoyed, because I can't really classify them in any order. But I will mention some of the movies I enjoyed most in 2019, in no particular order:
Honorable mentions, which include movies from previous years that I saw in 2019: Crazy Rich Asians, God's Own Country, Cold War, The Greatest Showman, Cat on a hot tin roof, Shazam, John Wick, Snowpiercer, Victor Victoria, The Princes Bride.
How was your 2019? what stands out, in terms of music, books, etc.?